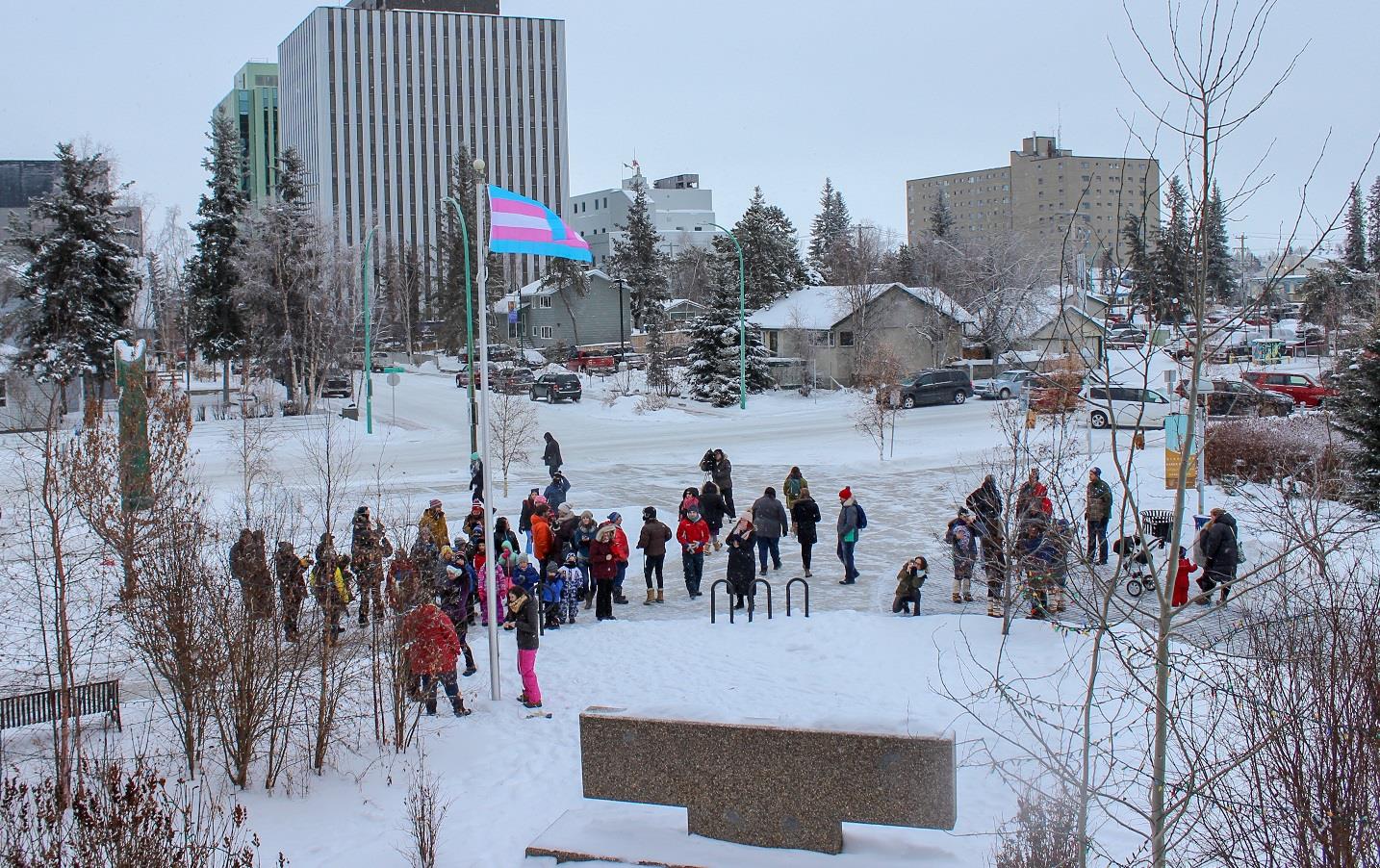 It's Transgender Awareness week. As part of the celebration, at the request of the Rainbow Coalition of Yellowknife, city hall is flying the transgender pride flag. This is the first time the flag has been flown by Yellowknife City Hall. The raising of the flag is one of numerous celebrations the organization has planned for the week.
Mayor Rebecca Alty says that the week is being frontlined by the Rainbow Coalition of Yellowknife, so no other transgender events this week will involve city hall. She says that the community has been really supportive of the transgender community this week.
"It's growing and it's diverse and celebrating our diversity is something that I hear, especially on social media yesterday, there was a lot of residents who were proud that the transgender flag is being flown over city hall this week."
She says any other community group interested in using the flagpole for their celebrations can make a request with city hall, citing different ethnicity groups including Indian and Philippine have flown their flags in celebration in the past. As for the transgender pride flag, Mayor Alty doesn't think this will be the only time Yellowknife will see it flown.
"With that particular flagpole, we get requests from groups throughout the year. So if the rainbow coalition would like to raise it again next year, they'd put in the request and then we'd consider it. But yes, I imagine it will become an ongoing event."