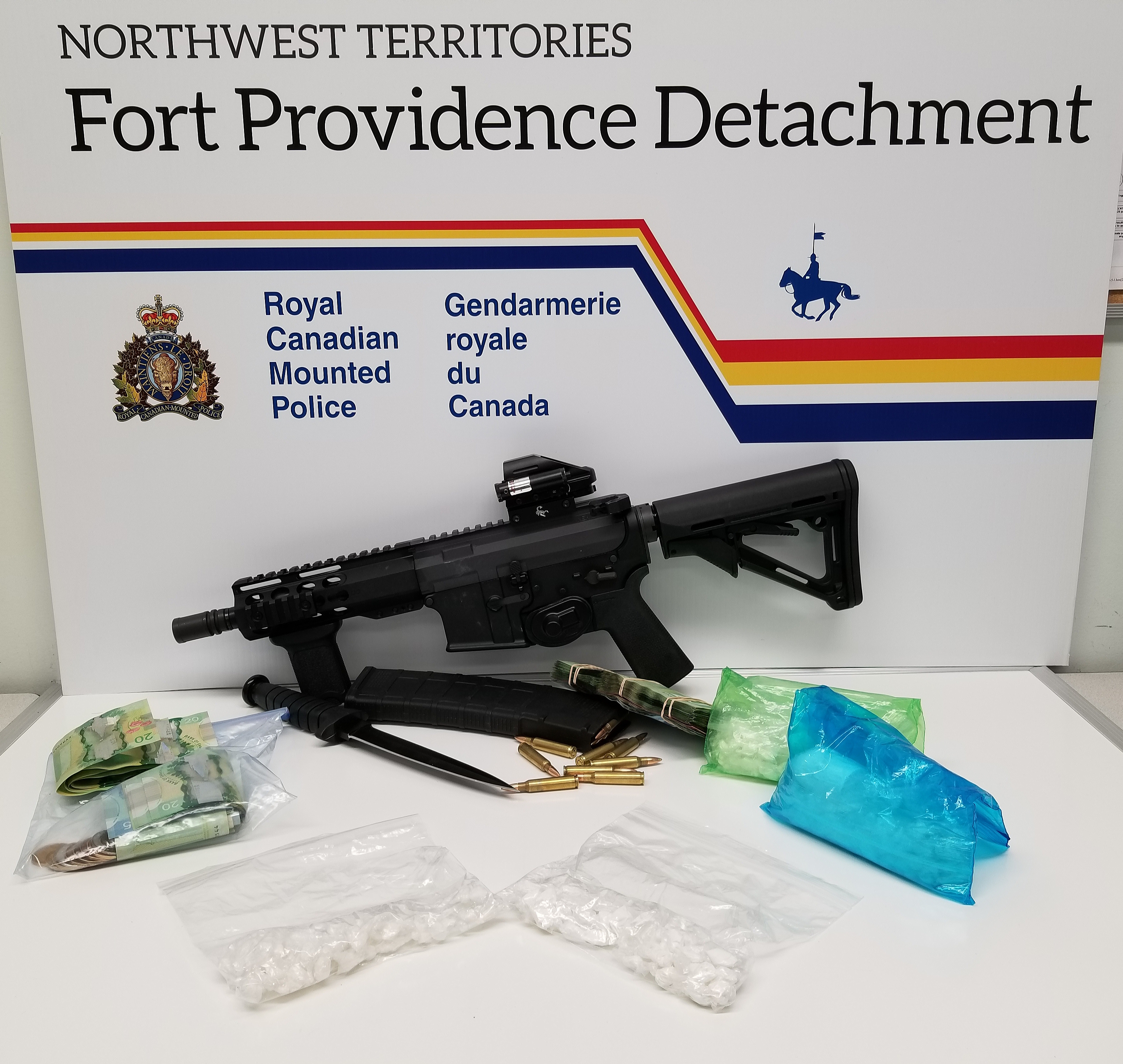 Fort Providence RCMP had a busy day on Saturday. At about 1:30 A.M., RCMP executed a search warrant at a residence, during which they seized cocaine, cash and various drug trafficking paraphernalia. The investigation is ongoing with no charges at this time.
Later that day at about 1:30 P.M., NT RCMP and Fort Providence RCMP both conducted a traffic stop on a vehicle in the community. During the stop, a loaded AR 15 carbine rifle, cocaine, cash and drug trafficking paraphernalia was seized. RCMP arrested two males, one a youth.
Cassiuis Paradis, age 30 and a 15-year-old male both from Edmonton, Alberta each face multiple drug and firearm related charges.
Both the search warrant and the vehicle stop were results of separate short-term investigations into alleged drug trafficking in Fort Providence.