Northwest Territories MP Michael McLeod says Canada needs the Paris agreement on climate change to combat the global issue, so long as a proposed carbon tax doesn't come at too high a price for Northerners.
On Wednesday, the House of Commons voted 207 to 81 to endorse the agreement after Prime Minister Justin Trudeau outlined a national carbon price plan earlier this week.
RELATED: Northern premiers remain united in stance against carbon pricing
READ: Full transcript of McLeod's statement in Ottawa
On Monday, Trudeau took provinces and territories by surprise by announcing that they have until 2018 to adopt a carbon pricing scheme, or the federal government will impose a price for them.
At the time, he told MPs that jurisdictions can either craft a cap-and-trade system or put a direct price on carbon pollution, but it must meet a federal benchmark.
In July, all three Northern premiers said the implementation of a carbon tax would negatively impact the quality of life in the North.
"A carbon tax doesn't work in the North," said Yukon Premier Darrell Pasloski at the time.
NWT Premier Bob McLeod added: "Until there are economically-viable alternatives, carbon pricing mechanisms will not significantly reduce greenhouse gas emissions in the NWT."
This week, Bob's brother – Michael McLeod – reiterated some of those concerns while declaring his support for the Paris agreement in the House of Commons.
'A threat unlike any other'
On Wednesday, McLeod told fellow MPs Canadians have a 'moral imperative' to take action against climate change.
"We know action needs to be taken to address what I believe is the biggest threat to our lives, our country and our planet," he said.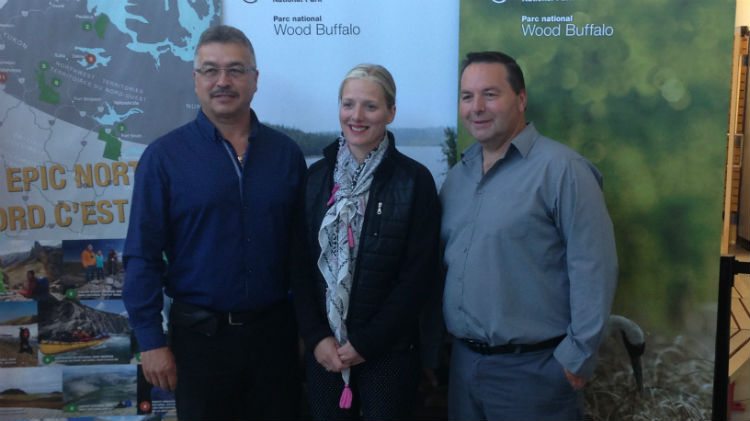 "I don't believe there is another option if we care about our children, our grandchildren, the very future of our land and waters."
McLeod says no other jurisdiction in the country is feeling the effects of climate change as much as the North.
"The visible effects of climate change, from melting permafrost to waning sea ice, make the Arctic a region that demands our attention.
"We are seeing vegetation changes, animal migratory changes and permafrost melting.
"All of these things are causing abrupt shifts to traditional practices like hunting and trapping as well as practical problems like maintaining infrastructure on melting grounds."
But while McLeod touted carbon pricing as an important measure to limit emissions, he also expressed some concerns.
High cost of fuel already an incentive to reduce consumption
In the North, McLeod says residents don't choose high-carbon options – the reality is they're the only options available.
"The very high cost of fuel in our communities is already an incentive to reduce consumption," he said.
McLeod says Ottawa needs to understand that carbon pricing could damage the territory's fragile, resource-based economy if it isn't implemented correctly.
He added: "Carbon pricing can't penalize Northerners by raising their already high cost of living or discouraging the economic development Northerners need to support themselves and their families."
Territory committed to working with federal government
On Thursday, NWT Premier Bob McLeod said the territory is committed to working with federal and provincial partners to develop a strategy that works to combat climate change.
However, he too has made it clear to Ottawa that a carbon tax could hurt the territory.
"I've talked to [federal environment minister] Catherine McKenna over the past few weeks and she has a good understanding of the challenges a carbon tax would bring to the NWT," he said.
"This includes the almost exclusive dependence on diesel for heating and for electricity generation in remote communities, and the already high cost of living and doing business in the territory."
McLeod says a technical team will travel to the NWT in the coming weeks to learn more about some of the challenges and needs of the NWT with respect to climate change.