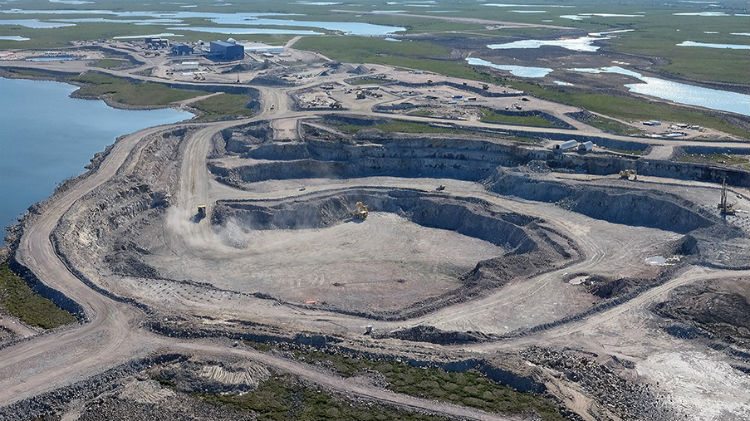 The territory's Gahcho Kué diamond mine celebrates its official opening Tuesday.
The mine, located roughly 280 kilometers northeast of Yellowknife, is estimated to be one of the 10 largest diamond mines in the world.
RELATED: Gahcho Kué ramps up activity, starts producing diamonds
RELATED: De Beers Canada puts Snap Lake diamond mine up for sale
De Beers Canada owns 51 per cent of Gahcho Kué while Mountain Province Diamonds owns the other 49 per cent.
Last month, the two companies announced that the mine had already started producing diamonds and that it was expected to reach a commercial level of production in early 2017.
Once fully operational, Gahcho Kué should have a steady workforce of around 500 people and produce an average of 4.5 million carats per year.
The mine is expected to inject roughly $6.7 billion into the Canadian economy over its 12-year lifespan, with a significant portion of that staying in the NWT.
Indigenous leaders, mining experts and government officials will be at the site Tuesday to celebrate its official opening.
The opening of Gahcho Kué comes almost 10 months after De Beers made the decision to cease mining at its Snap Lake mine less than 100 kilometers away.