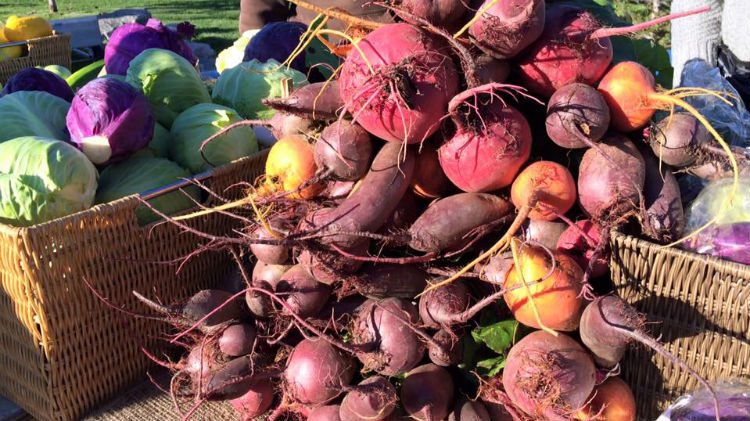 The Yellowknife Farmers Market and some of its local partners will launch the Yellowknife Food Charter Friday night.
The charter will provide a vision that will guide levels of government, businesses, non-government organizations and individuals in mutual planning and practice towards food security and a sustainable community.
Charters of this kind are often used by municipalities as a way to build community participation and action to improve food security.
Read: Yellowknife's Food Charter In Full (pdf)
"A food charter is a document, a vision and an umbrella under which a number of organizations, individuals, businesses and government levels can work under," said France Benoit, president of the Yellowknife Farmers Market.
"It will inspire us to create a more sustainable and local food system for Yellowknife.
"A lot of organizations and different government levels work in silos. If we put everyone together in the same room with the same vision … at the very least that's a great start.
"We can have more efficiencies in the way we work, share knowledge and information, float ideas with each other and then implement them."
The Yellowknife Farmers Market is one of the driving forces behind the initiative, but Benoit says the charter focuses on more than just local food production.
"We all have to eat and we'd all like to eat more cheaply, more nutritiously and more locally," she said.
"That's why the charter is about having better composting programs and trying to reduce waste in the first place or supporting organizations like Yellowknife's Food Rescue which redistributes food."
Benoit says a greater effort must also be made to support local businesses.
A number of Yellowknife groups will be on hand for the launch Friday, offering their support and signing on to the document itself.
The event, which is open to the public, will be held at the Northern United Place from 5:00pm to 7:00pm.