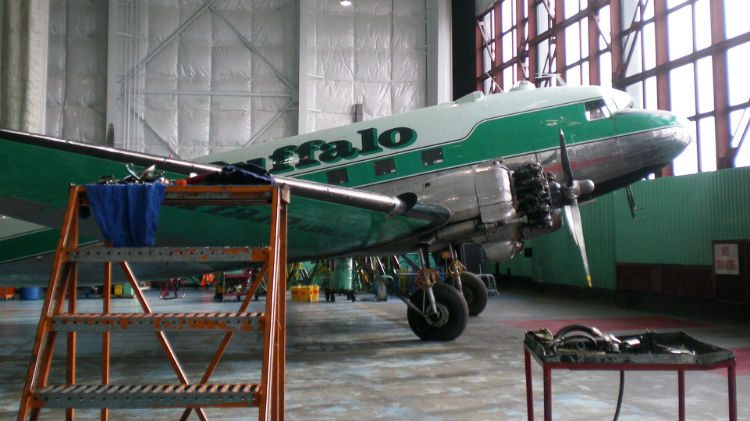 Buffalo Airways is hoping to resume passenger flights in March, after Transport Canada reinstated the airline's licence this week.
The Hay River-based airline received the all-clear from the federal agency on Tuesday. Its licence had been suspended since the end of November over a number of concerns surrounding safety and documentation.
Buffalo Airways general manager Mikey McBryan says cargo flights will resume immediately, followed by scheduled passenger service in the weeks to come.
"We're looking at passenger flights sometime in March and that's because we have to retrain our flight attendants and all that stuff," he told Moose FM.
"But we're immediately going back to hauling freight. We're ready to go."
Buffalo's air operator certificate was reinstated Tuesday after Transport Canada approved the company's "corrective action plans".
The federal agency says it will monitor Buffalo to verify that its corrective action is implemented and sustained.
McBryan says the airline worked hard to get its air operator certificate back.
"It was a great feeling after not being able to get our airplanes in the air for about six weeks. Honestly, it's a move to a modernization type of thing," he said.
"Buffalo Airways is a family airline and we're super transparent but now we're moving more towards that sterile airline industry stuff which is the way everything has to go now."
In late December, Buffalo said the suspension had already cost the airline a million dollars.