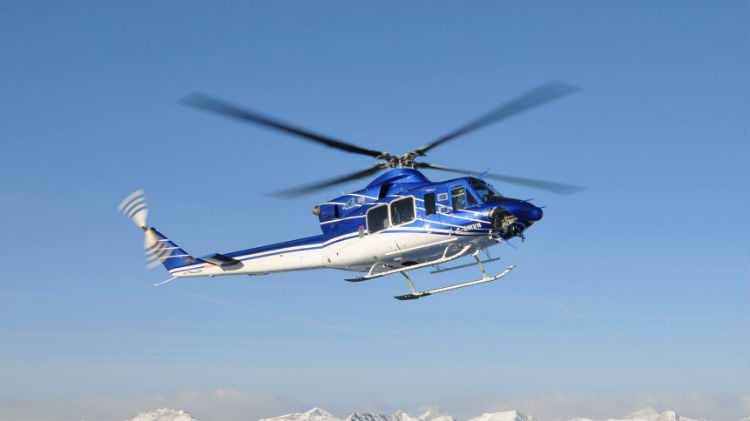 Great Slave Helicopters has scaled back work hours for some of its Yellowknife employees in response to the continued slowdown of the oil and gas and mining industries.
The company, which is owned by Discovery Air, mostly serves clients in the mining exploration industry but also assists in forest fire suppression during the summer.
Because Great Slave Helicopters generates much of its revenue during warmer months (May to October), layoffs are not uncommon during the winter when business slows significantly.
"We provide helicopter airlift services to a vast client base, but predominantly our business has been into the oil and gas segment as well as the mining segment," said Chris Bassett, president of Great Slave Helicopters.
"Those sectors, as you're aware, have been greatly depressed [over the last few years] so the demand for our services is decreasing.
"Our projection for 2015 was less than that for 2014 and I want to say, if my memory serves me right, it was 10% – and then we actually flew, in 2015, 10% less than that.
"Couple that with the fact that we're a very seasonal business … that means that most of our work gets done in the warmer months."
Bassett says 23 aircraft engineers in Yellowknife and remote NWT bases have had their work hours temporarily reduced.
Those affected can expect to return to full-time work when business picks up again in the spring.
"Being seasonal we do normally have layoffs and then bring people back when the weather starts to get nicer and go back into our high season," said Bassett.
"But this year we've had to do more because we've got depressed revenues. We've got to do some cost-cuts in order for us to be able to pay our bills."
Employees were notified of the change last week. Bassett expects their hours to return to normal by April, around the same time that contract workers given partial layoffs return to work.
"Obviously this is not good news for us and it's not what we want to do," he said. "We're looking very forward to getting our people back up to full 100% capacity."