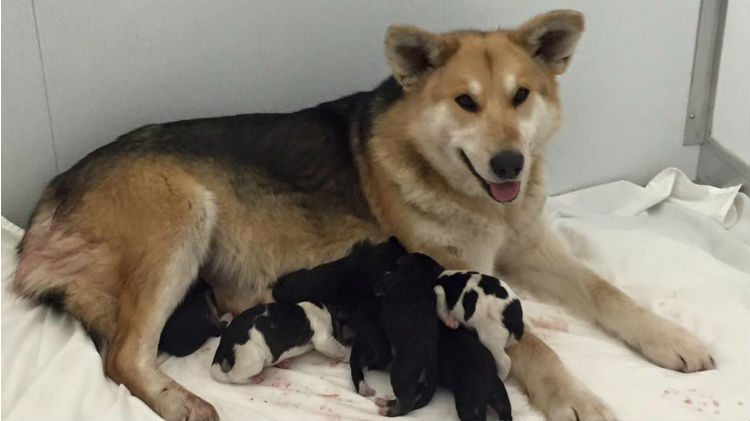 If you've ever thought about fostering or adopting a dog in the Yellowknife area, now might be the time.
The NWT SPCA shelter in Yellowknife is at capacity and is calling on residents to help them make room by either fostering, adopting or escorting a dog down south.
Dana Martin, vice-president of NWT SPCA, says the shelter usually experiences a backlog this time of year as people travel and don't have time to adopt.
The non-profit organization also isn't able to fly dogs south over the holidays because of a freight embargo between December 15 and January 6.
Capacity at the shelter is also being impacted by two recent litters of puppies.
"We can house 20 dogs inside the shelter but currently we have two nursing moms," said Martin. "One litter was born Christmas Day and the other just a couple days ago.
"They're taking up pretty much the whole bay of five kennels because we don't want to introduce stray dogs or unknown dogs into there because then that causes risk for disease and illness."
Martin says staff is working extremely hard to keep the shelter moving.
A number of foster families helped out over the holidays, but animals are often returned to the shelter once people return to work or school.
"Every year we see a bit of this backlog," said Martin.
"It also affects in the south as well. With the dogs that would normally go south, there's no room for them there either because the same thing is happening at southern rescues."
Even though the Yellowknife shelter takes in dogs from across the NWT, Martin says turning animals away isn't an option.
"No, we don't. We make room and figure it out," she said.
To learn more about fostering, adopting or escorting dogs from the NWT SPCA, click here.