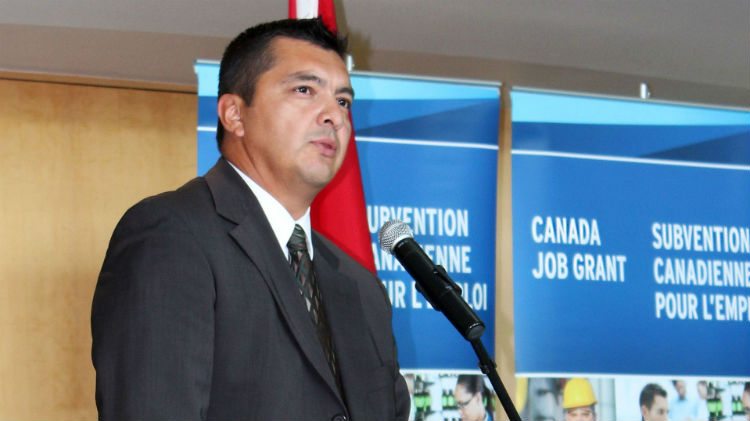 Jackson Lafferty went unopposed in his bid for re-election in Monfwi, and now he's gone unchallenged for the position of speaker.
Lafferty was the only member to put their name forward for the position in the NWT legislature Wednesday morning. The title will be formalized Thursday.
According to the legislature's website, the role of the speaker is to act as a spokesperson for the Assembly in its relations with authorities.
The position is also responsible for presiding over the sitting of the assembly and enforcing rules, order and conduct of business.
Had any other MLAs put their names forward Wednesday, a secret ballot vote would have been held to determine a victor.
Lafferty has already assumed the position of chair for Wednesday's Territorial Leadership Committee meeting.
First elected to the 15th Assembly in a by-election, Lafferty has represented constituents in Monfwi since 2005.
During the latest assembly, he served as deputy premier and minister of education while holding other portfolios.
Jackie Jacobson, who was recently defeated in Nunakput by Herbert Nakimayak, served as speaker during the 17th Assembly.