Kids at Lynn's Place deserve the best Christmas.
Lynn's Place offers safe housing to vulnerable women in Yellowknife, some of whom have young children to support.
Last year, Yellowknife resident Katie Parker set up the Angel Tree Project to make sure that families at Lynn's Place had gifts to unwrap on Christmas Day.
The response was overwhelming, and the project is back for 2015. Here, Katie tells us what happened last year and how you can help this Christmas.
---
Last year, I was a new resident to Yellowknife.
My husband had just retired from the military. In the military, quite often, we'll do a toy drive or the families will get together to provide something for the local community – but because he had retired, I didn't really have anything I was aware of.
So I called the YWCA and asked them if they had any toy drives that needed to be held or initiatives that needed to be captured. They said they had a new building, Lynn's Place, and nobody sponsoring it over the holidays.
They were a little concerned when I called. They were like, 'You know, it might be 20 kids.' I thought: I can do that, I can do 20 gifts for kids. I have a community, people that I know. We can do this.
What started with 20 gifts turned into Santa's Workshop – providing boxes and boxes of gifts and necessities for all the kids. Every child had a minimum of five or six gifts. There were donations, people shopped, they sponsored children – there were no restrictions on how you gave or the way that you did it.
We ended up providing them all with stockings, we decorated their common room, and it was a true testament to how Lynn's Place can help women regain stability. People want to support that across Canada and here in Yellowknife.
This year, the 2015 Angel Tree Project has taken on a '2.0' feel, for sure. The first list of 18 children has been done and dusted: people from last year were asking me about it before I even had the list.
But what I've learned through this past year is that children come and go from Lynn's Place. Once moms are back on their feet and ready to strike out into the world, the next family comes in. There's this ever-changing flow of families, which is important and wonderful, as housing is always an issue here in Yellowknife.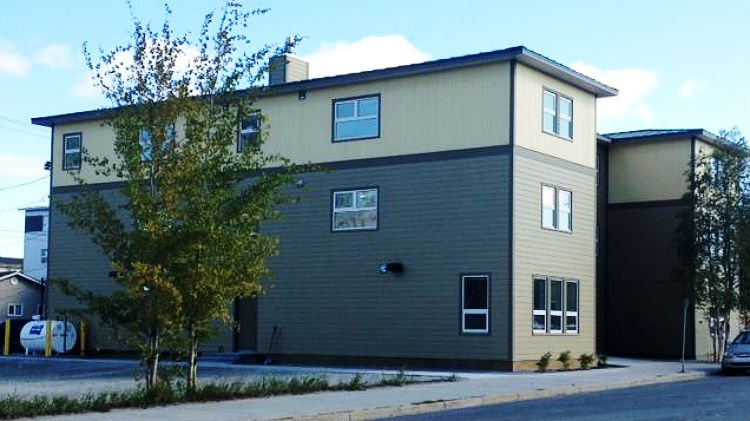 There are more children arriving this month – five more children are being added to our list this week – and we've also asked Lynn's Place to provide us with a wishlist. What do they go through during the year? What do the women moving in really need? Can we get them gift cards for groceries? Bed linens? What can we provide?
Over the past weekend, more people have reached out to me and asked what they can do to help. We really want to maximize making Christmas magical, but making it meaningful for the whole year.
There are various ways you can help: first, you can go to our Facebook page for more information.
On Facebook: The Angel Tree Project
You can provide a stocking for one of our five newly added angels, filled with goodies – you get the gender and the age, and you can fill it.
You can make a cash donation and we'll do the shopping for you, or you can do the shopping yourself.
We're trying to focus on finishing the list and getting as many donations as possible, so we can fulfil some of the needs the centre has itself.
I want to thank the YWCA – Cait Ross and Alayna Ward are both remarkable people, working very hard to make sure the message gets across and advocating for their clients – but I also want to thank the community at large for their help so far.
You guys rock. It is so heartwarming to see how much people are willing to give of themselves.
I really love the spirit that's in this town. It's really inspirational.