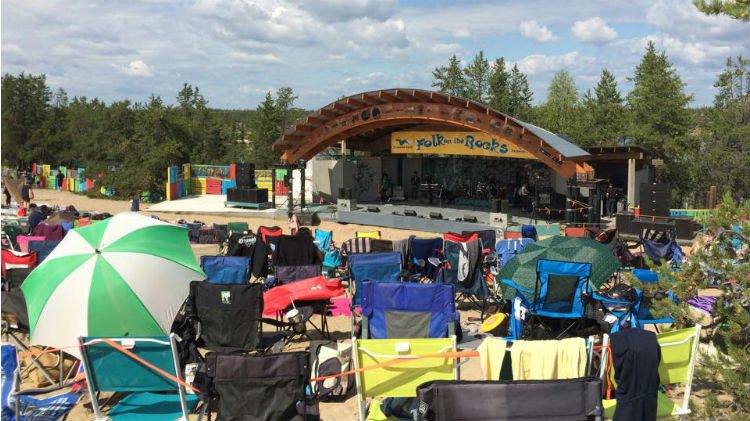 Yellowknife's largest music festival lost tens of thousands of dollars for a second straight year.
According to figures presented during Folk on the Rocks' annual general meeting this week, this summer's event posted a net loss of $54,402.
The good news is that's down from a net loss of $114,788 for the 2014 festival.
"We did record a net loss [this year] which was $60,000 more positive than last year," said Ryan Fequet, president of Folk on the Rocks.
"We had an increase in both ticket sale revenue, beer garden revenue as well as merchandise revenue so there was certainly some success in those areas of our festival operations.
"As far as the beer gardens, obviously the slight increase in price and the extra half an hour that we had this past festival is something that we thought was a success and will likely maintain for this coming year."
Although revenue was up largely because of higher ticket prices, so too were costs, says Fequet.
Money spent on performers has been one of the festival's biggest expenses in the past two years and the festival admits to doing a little extra for this summer's 35th anniversary event.
Fequet says this fiscal reality has board members projecting a 'conservative budget' for the 2016 festival.
"What we want to ensure is that this festival continues because it's such an important part of the fabric of the community.
"There is a very conservative budget for the upcoming year to ensure that we can get back to a break-even moving forward and still deliver a great festival.
"We have to trim the fat and make sure we're working a little smarter instead of a little harder. We want to get back to a break-even point and start to build up a reserve for that rainy day."
Fequet admits it's been a couple years since the festival posted a surplus, but promises a tighter budget won't mean a worse experience next year.